Wheel Transport
Wheels and tyres are heavy. Their handling may involve heavy lifting at the workshop.
We have developed a logical ergonomic method for transporting and storing wheels. The focus here is our popular Wheel Trolley by AHCON. 
The workflow is made easier, and a lot of heavy lifting is avoided. Wheel Trolley by AHCON comes in different versions and quickly becomes indispensable equipment at the workshop.
With Wheel Trolley products you can:
Transport tires the easy way
Avoid heavy lifting of wheels
Increase the efficiency of the technician
Decrease injuries and promote safety
Create a clever way of storing wheels
Dive into the universe of Wheel Trolley products below and in our catalogue RIGHT HERE. Discover how easy and effortless you can transport tires and wheels through storage areas and service bays. It really can be done very simple, fast and safe.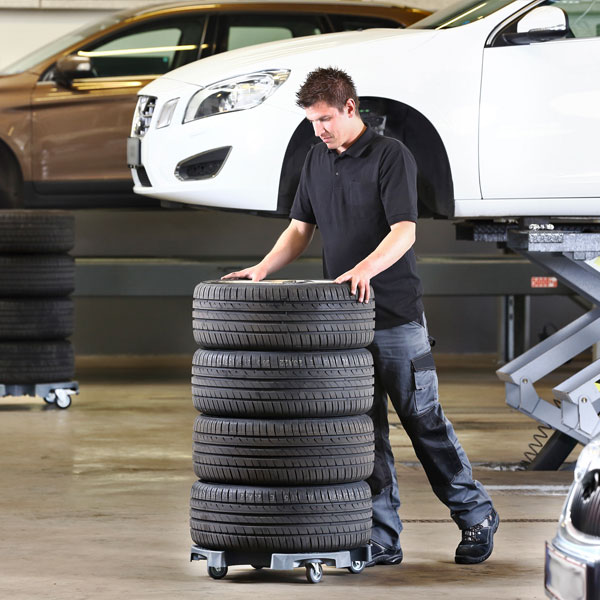 ---