Wheel Service Equipment
Ergonomics, safety and intelligence are mandatory code words for the articles in AHCON's product range of specialist equipment for the tyre and wheel service business.
We believe that when you systematise your workflows via the right equipment, you reduce errors, thereby ensuring higher quality of the end-product. And why not make the toilsome and sometimes dangerous work at the workshop more ergonomic and safe...?
All AHCON Wheel Service Equipment products are developed and produced in Denmark and all products carry the CE-approval.
We mean it very literally when we say that AHCON is "Made in Denmark".
With AHCON products you can:
Work safe and ergonomic with wheels and tyres
Systematise the workflow
Reduce errors
Ensure a high quality of your end-product.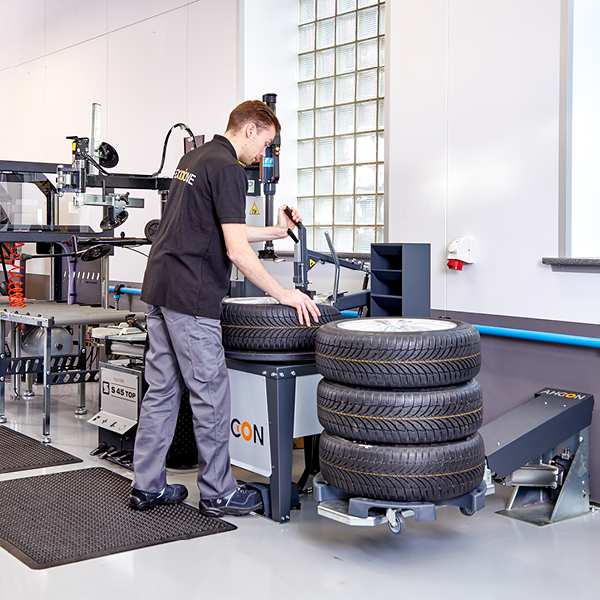 ---